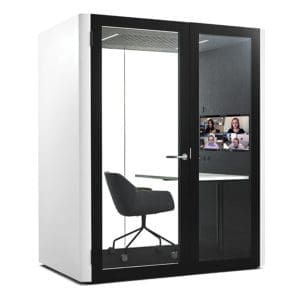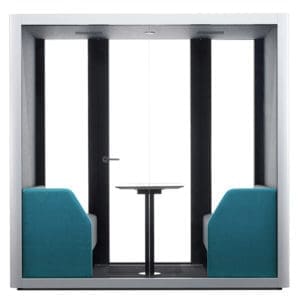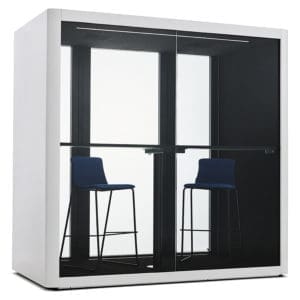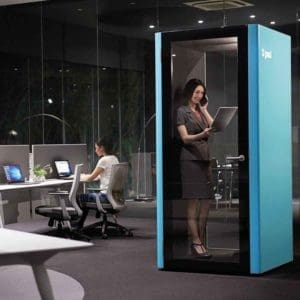 Dimensions
O/A: 1000W, 1800W, 2200W, 2400W x 2000H, 2170H x 1000D, 1200D, 2000D mm
Featuring meticulous engineering using high strength steel construction and rubber sound-absorbing seals, the Inapod is the modern solution for focus and privacy in the contemporary open-plan office. Available for 1-10 people, freestanding and easy to assemble on your own, the Inapod is a sound proof private meeting pod designed to maximise focus and minimize distractions. With energy efficient lighting, effective air ventilation and a whisper-quiet sound-absorbing acoustic design, the Inapod is a comfortable and practical addition to any modern office.
5 year warranty
Available for 1-10 people
High acoustic rating with sound range as low as TUV-32dB/NIC
Maximum ventilation achieved using high speed fans: 60ACPH (60 air changes per hour)
Fitted with either 2 or 4 ventilation fans with 2 speeds
Comfortable & Breathable
Highest quality sophisticated automation machinery, with robust construction using galvanised material
Energy Efficient Sensor-Based on-off switch with an internal LED light and in-use ventilation fan
Retractable & portable, easily dismantled, moved and re-installed, with integrated ball bearings to move easily
Easy to assemble, flat packed
No products were found matching your selection.